2019 Consumer Survey
Presented by Contr@ctor's Online-Access
Welcome to the Online-Access 2019 National Survey: How Consumers First Find their HVAC Contractor
Initial screening question:
Have you had a Heating or Cooling contractor in your home within the last year?
If the consumer's answer was 'yes', this follow-up question was asked:
How did you first learn about the contractor you used?
Recommendation / Word-of-Mouth
Internet
Television
Postal mail
Radio
Newspaper
Yellow Pages
Additional Notes:
The survey was done using Google Surveys. Over 4,000 people were originally asked if they had had an HVAC contractor in their home within the last year in order to find a thousand consumers, evenly distributed between all homeowner age groups and gender, who had.
Here is a sample of how the first question was presented and, for those who said "yes", how the second question was presented. All survey answers were presented in random order to every participant.
---
Question #1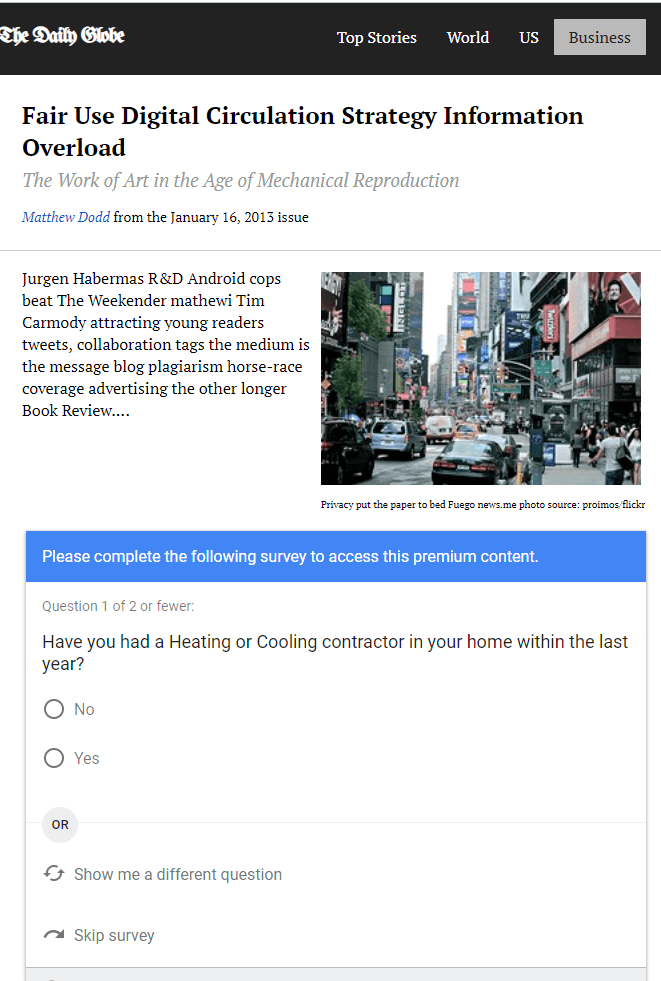 Question #1 Response
---
Question #2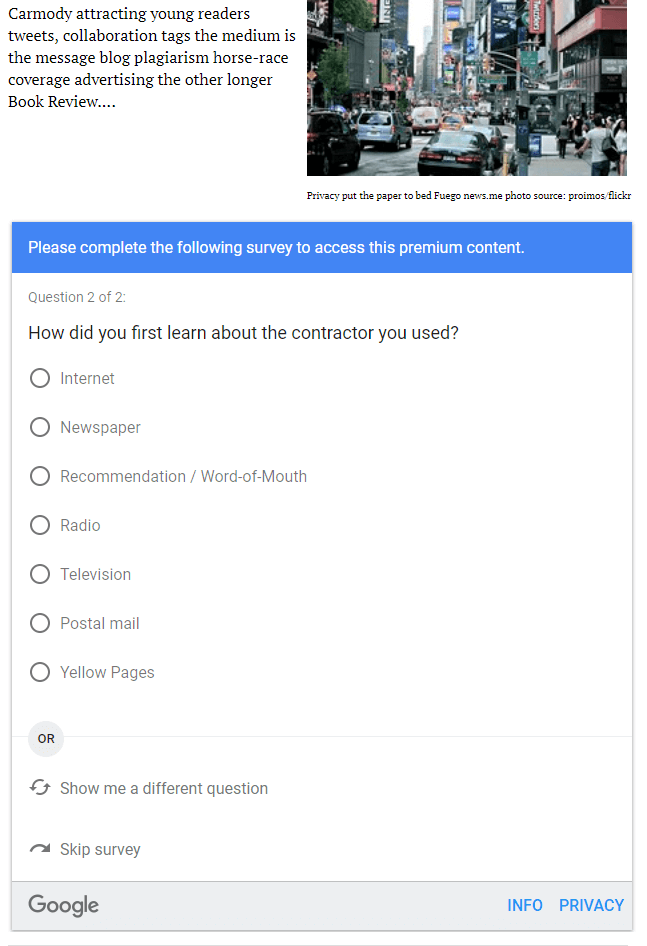 Question #2 Response

---
What Changed from 2017?
*Click on the links to see the detailed demographic information for each section